d e l a t e r r a a l p l a t
This project starts with a short term residency at Hangar.

While I was living at Hangar's Cabin I realized I could use the earth from the ground of the abandoned factories (Can Ricart).

I transformed this clay into utilitary ceramics to cook and eat. I also used the same clay to make the ovens to fire it and the bricks to keep building.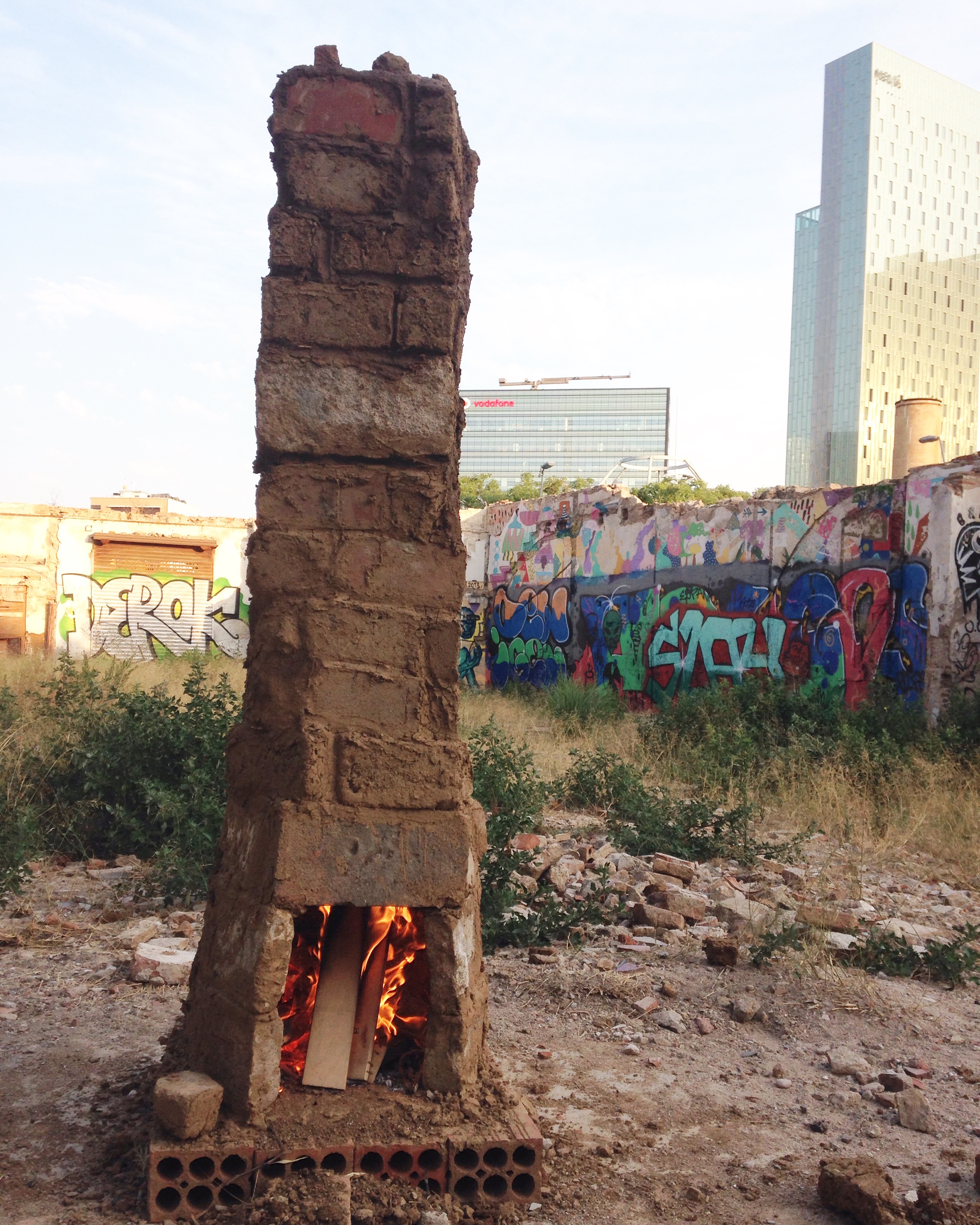 MONTAGARGAS
Polivalents #9
FROM THE
GROUND TO THE EARTH
I used the bricks I made from the ground of the Factories of Can Ricart to build this chimney that was on during Hangar Polivalents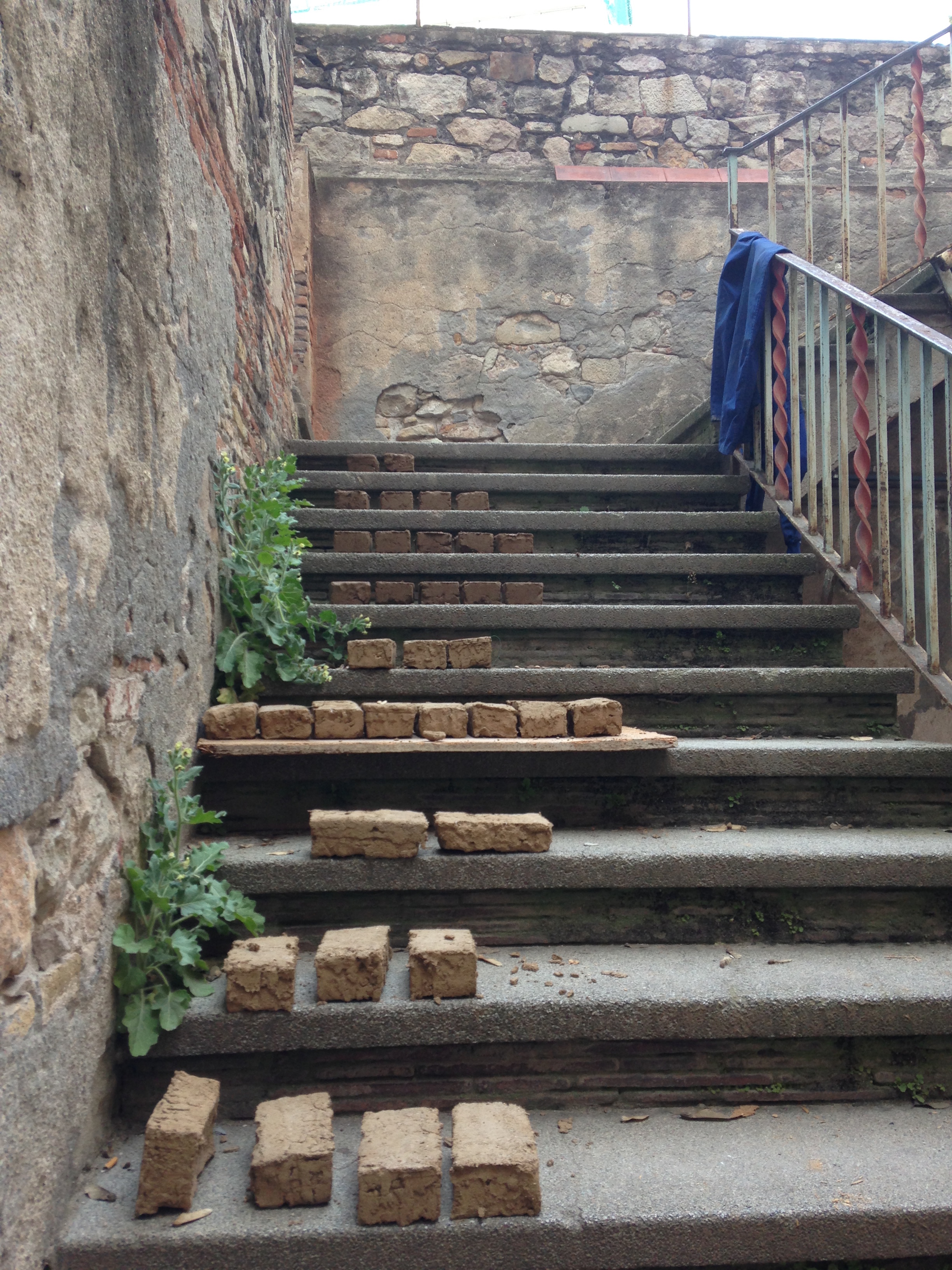 PHORNS